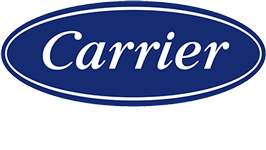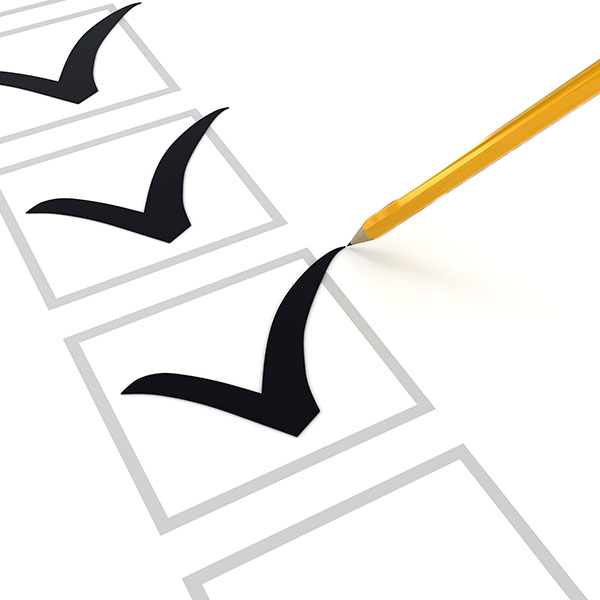 At McTeer's Heating & Cooling, LLC. we strive for 100% satisfaction in everything we do. We value your opinion and invite you to tell us and others about your experience with us. Please take a few moments to tell us what you think by leaving us a review here on our website or on any of these popular review sites or social networks.
Read what other customers have said about us.

All trademarks or brands on this page are registered by their respective owner and are not affiliated with our company, nor do they endorse or sponsor our products or services.
Reviews of
McTeer's Heating & Cooling, LLC.
(Based on 9 rated reviews)
20-Apr-2022
Product or service reviewed: Installed a new Carrier heat pump system
Mike gave us a free estimate of new system and explained how and what we really needed.We liked his thoroughness in his explanations. Decided to go with his company and are really pleased with everything. The crew was efficient, thorough, very polite and answered all our questions so we understood them. Both men were very pet friendly too! The men tested the system for heat and cooling, found a problem and fixed it before they cleaned up the site to leave. Very professional job. Would highly recommend Mike and his crews for any HVac work you may need.
28-Oct-2021
Product or service reviewed: New ductless and HVAC service
Mike and his team are the epitome of quality service, efficiency, and a trustworthy HVAC company. I have used McTeer for my home maintenance and new installation at my office. With every service, I have been pleased with the service, product and price. McTeer will be the only call I make for any HVAC service or installation I will place.
12-Aug-2021
Product or service reviewed: Fujitsu Package Heat/AC Unit
After living in our home for 10 years, I decided it was time to replace our 30 year old packaged AC unit with both heat and AC about 3 months ago. I had Mike come out and look at what we had and we decided if the financing was good, we were going to take the plunge and replace it. The crew was very thorough and cleaned up the yard and had the new unit up and running within a few hours. I was looking forward to the first few electric bills just to see if there was any difference. Our first complete month was the lowest we had in a few years, especially at a time both heat and AC ran most days. The past two months have been all AC. In the past few summers, it was not uncommon to have a $200 or more bill through June, July and August. The highest it has been this summer so far is $168. Im very happy with my decision to have Mike and the McTeer Crew recommend a unit, and do the installation. Thank you again!
06-Jul-2020
Product or service reviewed: System inoperable,
My home system was. not operating properly , I contacted a friend who I knew had knowledge in the heating/cooling business. He referred me to McTeer's Heating/Cooling. From start to finish they were professional and clean. Would highly recommend McTeer to anyone in search of a company to resolve their hvac issues.
28-Mar-2020
Product or service reviewed: Infinity heat pump with gas backup
Mike's team did a remarkable job. Quick, complete and clean. Mike went above and beyond helping choose the right system. Even set up a visit with a prior install customer to see and hear a installed system and talk to the customer. Would highly recommend them.
Jonathan Bourne
Seaford DE
19-Jul-2019
Product or service reviewed: AC Repair
On the hottest day of the year, they came right out and got us up and running in no time. Very professional. I have had about 7 other companies work on my units, and this company by far is the best! Bigger names do not always mean better service!
24-Jun-2019
Product or service reviewed: AC Repair
Our air conditioning went out in the third week of June. We contacted a separate company, who recommended replacing our entire HVAC system, telling us that ours was done, for several thousand dollars. Seeking a second opinion, we contact Mike who came out, did some diagnostic work, and got our air conditioning back up and running within the hour. He repaired our existing unit for a fraction of the cost the first company was trying to charge us. I am so incredibly grateful that we called Mike. I cannot thank him enough. I didn't have to take a second mortgage on my house and I have my air conditioning back!
09-May-2019
Product or service reviewed: HVAC service and movement of a gas pipe
I highly recommend Mike McTeer! He is professional, reliable, and quick to respond when we have an issue. We've had a service contract with Mike for a few years and have no regrets. This week, we were scrambling to get a gas line moved and Mike happily added it to our scheduled service visit. Mike is a great person with a great company!
Aimee Isaac
Rehoboth Beach, DE
21-Sep-2018
Product or service reviewed: 3 heats pumps
Hi, We have an older house with 3 heat pumps. McTeer's Heating and Cooling, LLC was recommended and they have provided excellent service. During the winter of 2018, we called to have our system checked due to a $950 electric bill, and they came out within 24 hours and checked our system. They found that about 10 feet of our duct work had fallen in the crawlspace, and rehung it immediately. During the summer of 2018, my air conditioner stopped working twice, and when I called, they came out immediately and checked out the system, and took care of the problems right away. Wonderful customer service. I would definitely recommend McTeer's Heating and Cooling, LLC. Thanks to your team for taking care of us every time we call with issue!